KNOW BEFORE YOU GO
One of the most important factors in your travel experience is what you carry around. A well packed luggage is like a best friend, always there for you when you need it, contains everything important to get you through anything, and knows when to just shut its zipper and go for the ride. In this article I share some of my best packing tips and tricks, and things I learned over the years from other travelers. Below are sections that go over luggage recommendations, travel safety, gear, and clothes/wardrobe advice. Use all the links by clicking on the images to shop for the products, and check out the extremely helpful packing video I have below, to get the most out of your packing experience.
IMPORTANT NOTES
Make sure your passport does not expire less than 6 months after your trip conclusion date, as you not only need your passport to board the plane but also every time you check into a new hotel.
Pack carry-on, and only the absolute essentials. Anything you want/need can easily be purchased once you land in your destination. Don't forget power adaptors, and check all your electronics for dual voltage 110v – 240v compatibility.
All clothes/outfits packed should be layer-able, compatible, and able to be washed together. Snappy-casual is more than adequate everywhere we go. No need for a full tuxedo this trip.
On most DeSerio Tours, expect only needing to carry your luggage from the train stations to the hotels (15-20 minute walk). No sightseeing, gondola riding, or eating pasta will be done with your luggage.
On most DeSerio Tours, you will only need to pack enough clothes for about a week… we usually have a laundromat stop (experience) in the middle of the tour as part of the itinerary, so you can smell just as nice and clean the second half of the tour as you did on the first half. Bring small amount of powder detergent in a zip-lock bag to use. Consult DeSerio Tours about your specific tour to know more about the laundry schedule/options.
All info contained here is ultimately a suggestion, not a rule… except do keep in mind that most DeSerio Tours have limited space on Vans/Taxis/Cars, and the luggage space must be shared with the rest of the group to fit it all in.
Many groups have shared their preference of wheeled/roller backpacks, over just a backpack without wheels. Might be a good idea to consider a wheeled/roller backpack for your next trip, and save your back where/when you can.
Now enjoy the informative and humorous article below, and please leave a helpful comment/additional travel tip if you have one. Easiest and best to view this on a computer or tablet, opposed to a phone, because there is just so much dang good content here to look at! All the links below are commission earned links that help me to continue helping you; and as an Amazon Associate I earn from qualifying purchases. Thank you!


Video on "How to Pack for Men & Women"
View in full screen this very informative video with luggage, packing tips, clothes recommendations and more!
TRAVEL SAFETY TIPS/GEAR
Although, for the most part travel is quite safe and trouble free, its not a bad idea to take extra steps to protect yourself and your things from and potential pickpocketing or credit fraud with these amazing tools below. Even just to create peace of mind, knowing you don't have to worry about your things, is more than worth the price of admission. Travelon is a company devoted to this, making bags with slash-proof material and straps, RFID protection, and zippers that clip shut to prevent them from easily opening. They make purses, backpacks, and even waist packs. Additionally, you can make any bag safer with some small carabiners or TSA travel locks for the zippers, RFID sleeves for your passports and credit cards, and even consider a special wallet that provides additional protection and security.
CLICK PHOTOS TO VIEW/PURCHASE




CLOTHES
Pack for about a week to a week and a half. I usually bring enough clothes to get me through about 7 – 10 days. A few shirts, a few long sleeves, a light jacket, pack a pair of pants and wear a pair, wear your one pair of shoes and you'll be good… of course depending on the weather you're expecting, this list might need a little modification. But the bottom line is keep it simple, very simple. Sure, you can probably get away with wearing a 4 days worth of clothes for two weeks without offending too many locals; but I usually try to find a laundromat about once a week and clean all the pasta sauce stains off my collar. Check the details of your tour, to know about optional laundry days. Bring clothes that can be all washed together, and that still provide enough variety to keep you looking like you didn't wear the same shirt in every photo. For the most part, Europeans see you with your knee-high white socks and know immediately, "American!" Want to fit in, and be less obvious, bring only black or grey socks. One pair of comfortable walking shoes is essential. Break them in adequately before traveling. Don't just buy them the day before the trip and expect your feet to respect your decisions. They will scream at you, call you names, and the relationship will just go south from there. If you really want to show off your skills, try to pack travel clothes that don't wrinkle much using materials like marino wool and nylon blends which are lighter, softer, faster drying, and wrinkle less than cotton. Finally, put all these pieces of advise together and you'll end up a happy traveler… don't believe me, just look at the smiling faces of the wise people below that have come on my trips and heeded my words. And my final note… please no safari outfits or pants that unzip into shorts, unless you're actually going on a safari… like in Africa.
IMPORTANT NOTES
Many churches and museums require you to not be showing off your assets too much. That's right you should have those knees and shoulders covered up. The general rule is at least short sleeve (no tank tops), and at least be able to cover the knees (capri pants work). Otherwise you may not be allowed into the church or museum until you can find a way to cover up enough (scarf could suffice as a covering).
A thin windbreaker or waterproof jacket of sorts is good to bring in case it does rain or is windy. Last thing you want to happen is to get sick on your trip. All your clothes should be layer-able, so that you can stay warm by putting on several layers rather than one large parka from the Arctic.
Pants with a little flex will go a long way. If you're like me, you are going to want to eat everything within a 5 kilometer radius, and those pants need room too. In addition, with an adequate amount of walking each day, your legs will be very tired if your stiff pants are ridged and don't flex. Women's pants are often made with more flex than men's, so guys should look for pants that have a little stretch to them. Often called travel pants. I have a pair of jeans that are 2% spandex material; look like jeans, stretch like bubble gum, everybody wins.
Compression socks are a super helpful thing to wear, especially on the plane, as they combine some science and some magic and ultimately just makes your feet not swell up and get sore on the plane if you are prone to that.
Europe loves scarves, and you can too! There are hundreds of awesome scarf options around every corner in Europe. So if you don't end up bringing one, you will surely find several that you'll want to buy, will probably cost you less than 10 Euros, and look more stylish than anything we find in the U.S.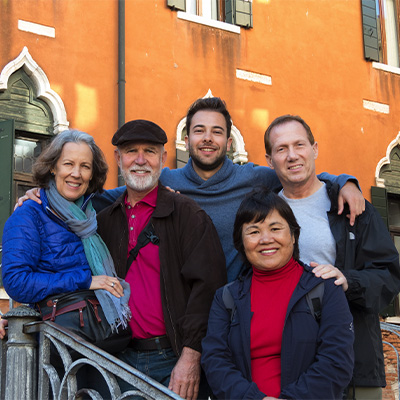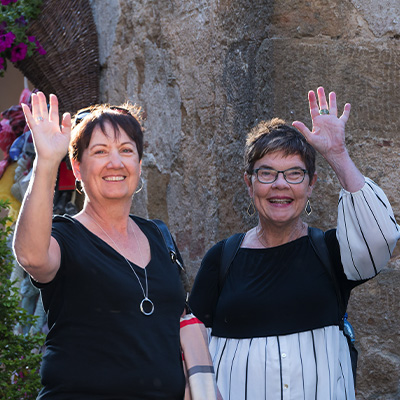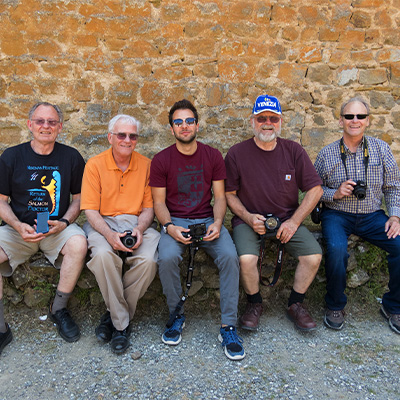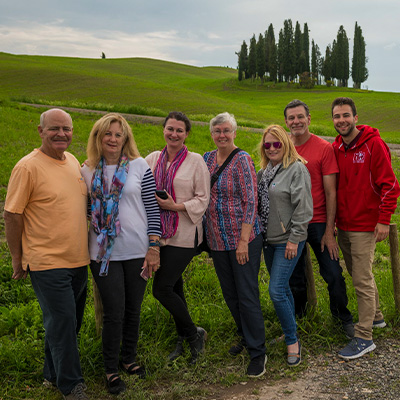 SHOES
One pair is really all you need, so make sure it is a great pair! Black, grey or brown pretty much goes with everything. I usually wear and recommend supportive athletic shoes. They tend to be the most comfortable to walk around in all day, but also strong enough to tolerate the cobblestone. Make sure the bottom sole is grippy rubber, and not smooth foam, as cobblestone and marble can be very slippery, especially when wet. Another option is a branded "walking shoe" which looks a little nicer than an athletic shoe, but can be a bit heaver too. Another great option, the shoes I am most recently excited about, are dress sneakers or leather lace-up sneakers. Essentially they are a nice looking shoe but designed with an athletic shoe sole. They feel like running shoes, but look a bit dressier. Somewhat hard to figure out what to google to look for, but try to use the photos below as examples to shoot for. Heels and sandals are usually not recommended & no Flippy-Floppy.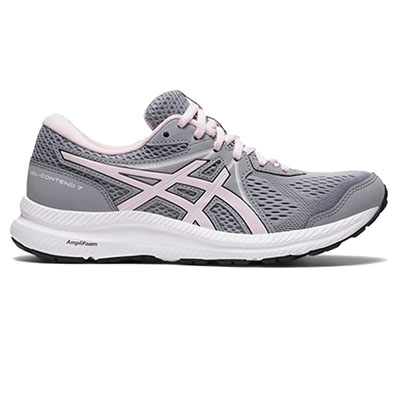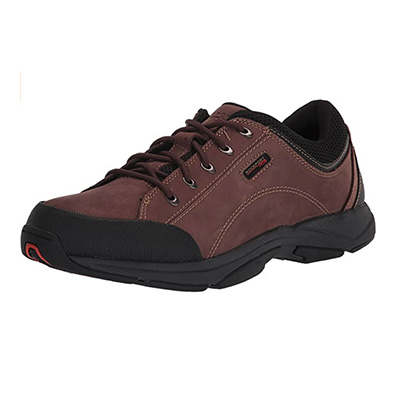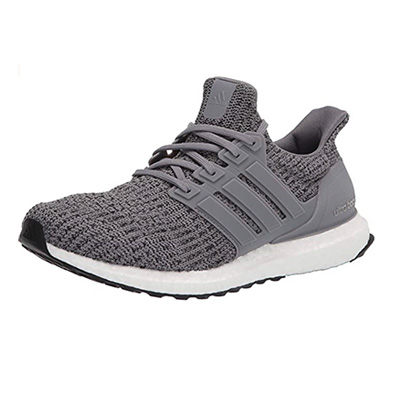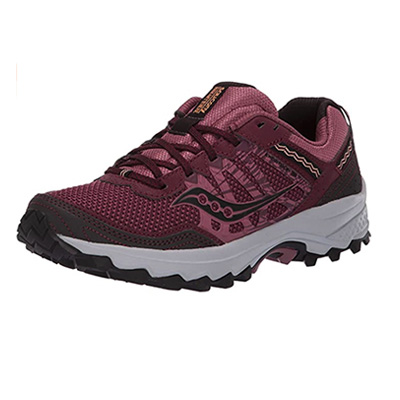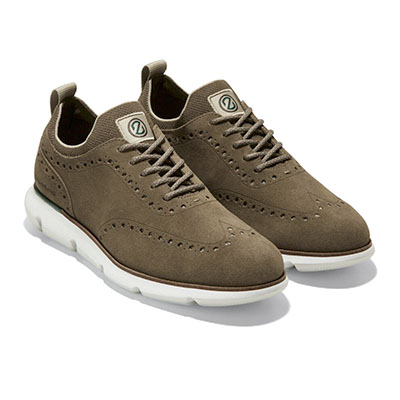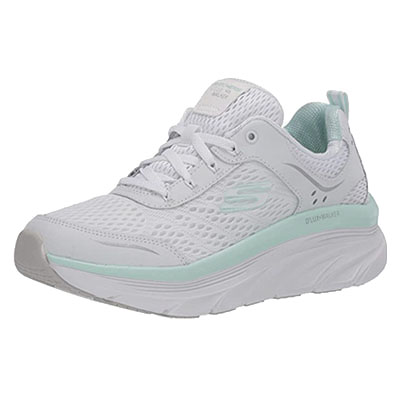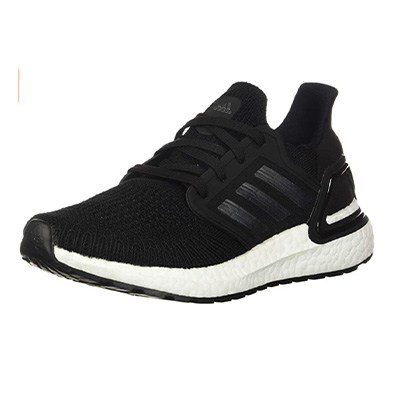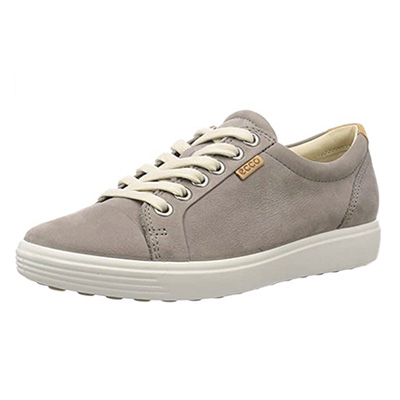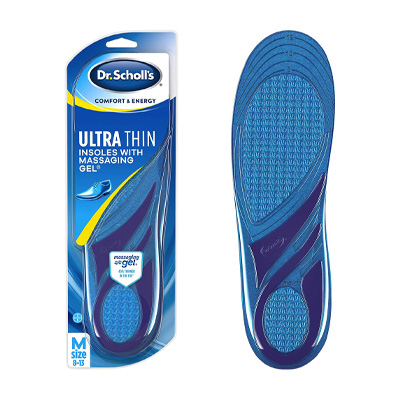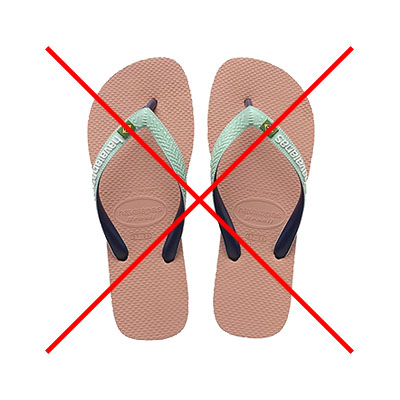 Video on "How to Pack for Men & Women"
In case you missed it, or loved it so much you want to watch again!