ABOUT
This blog contains specific information intended for travelers who have signed up for a DeSerio Tour to Europe, and contains recommendations on important information to know and implement before and during your travels with us.
IMPORTANT NOTES
Apps for your phone, such as WhatsApp for free communication, Translate for converting and learning the language, and App In The Air for tracking your flight information are all essential tools to your travel.
Euros are easy to get at ATMs (Bankomats) on every other block in Europe, and come with little to no fee use them. So, do NOT pay extra at money exchange counters or banks to get Euros. Save your money and buy a gelato.
Alert your bank beforehand of your travel dates, and make sure your Credit Cards and Bank Cards are set up for traveling in every country you will be visiting. Also check what foreign transaction fees exist on each card, and know other card benefits to maximize your usage effectively.
Passport should not expire less than 6 months after your trip conclusion date, as you not only need your passport to board the plane but also every time you check into a new hotel.
Research and obtain all required and necessary vaccination records and or visas for the countries you will be visiting and the airlines you will be using.
Bring your prescriptions from home, and rely on the amazing pharmacies on every other corner to get anything else you need during your trip.


PHONE APPS
Our phones, although on the rare occasion are used to make calls, are actually used for a million other things that help make our day easier and life more efficient (hopefully). Below is some information about important apps to download and familiarize yourself with before you travel.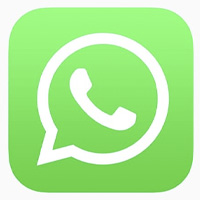 WhatsApp
Communication internationally can be expensive, and everyone in Europe knows this, which is why nearly 100% of people in Europe (and the rest of the world) use an app called WhatsApp. It allows you to call, text, video call, etc. with anyone else who also has WhatsApp, all completely for free. As long as they have the app and you have the app, you can access their number and contact them over a wifi signal at the hotel or restaurant. It is an essential tool, and the way the guide on the DeSerio Tour will keep in contact with the group. Make sure your friends and family back home also get this app so you can keep in contact with them easily and for free.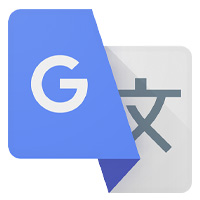 Translate
Google translate can be accessed online, however, they also have an app for the phone which makes translating from any language to any language super easy. You can type, speak, or even photograph and convert image to text all within the app, and translate in either direction. In fact if you become really good, you can even use it to have a conversation with someone in a different language.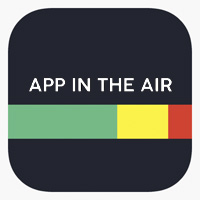 App In The Air
App In The Air, or similar app, allows you to track your flight information, view delays, get immediate updates, browse airport information and maps, and so much more. These apps can be essential for making sure you don't miss a connection, or miss a change in gate/terminal last minute, as well as provide immediate access to lots of info about the flight and airport you are in or going to.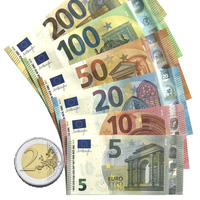 Euros
For all the countries that are part of the European Union (EU), they all use the Euro as their form of money. There are some countries in Europe which are not part of the EU, such as Switzerland, and they use their own currency. So check before you go, what countries use the Euro or not. There are several denominations of coins just like the US, however, they also have 1€ and 2€ coins, which are great if you want a coffee or something small. They do not have €1 paper bills. The bills start at 5€ and go up to 500€. It's colorful, different sizes like the coins, and overall a bit larger than US dollars. You can check the current exchange rate by clicking here.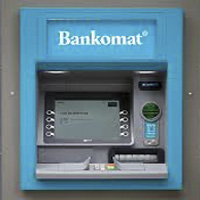 ATMs (BANKOMAT)
Avoid at all costs the Money Exchange desks in the airport or near information centers. They charge a huge fee (10% – 15%) plus the exchange rate, so you are getting cheated out of a lot of money. Instead just use an ATM, or in Italy called a BANKOMAT, which you can literally find around every other block. You can use any major US bank card to get money (Euros) out and these machines charge only your bank's fee, and often times that means no fee at all, or a very small 1% – 3% fee. Take out only exactly what you will need for the next few days and nothing more. It is not safe nor necessary to carry around loads of cash, especially if you won't need it in the end. There are BANKOMATs at the airport as well, so you don't even need to get any euros in the US from your bank before arriving. You can just withdraw money out when you arrive and you will be good to go. You will need cash Euros to pay the taxi from the airport, so you will want to get a little bit of cash when you arrive, but otherwise just get what you need when you need it during the trip… super easy.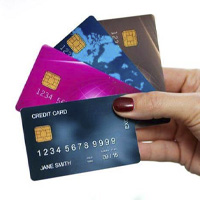 Credit Cards
Before departing the US, make sure to notify your bank and card providers of your upcoming travel and put travel notices on all your cards. This is essential to avoid issues of using your cards while abroad. Credit cards are widely accepted at most restaurants, shops, etc. However, you may want to check your credit card's policy on foreign transactions before leaving to make sure you understand if there is a fee or not. A lot of mid-level and premium credit cards offer No Foreign Transaction Fees, and if this is the case you should always make sure to "run the card in Euros, not US Dollars" when asked, and you will avoid any transaction fees on these cards. If you end up just getting a coffee or something under 5€, it is generally expected that you will pay with cash, so always a good idea to have a least a little bit of cash on hand for those items too.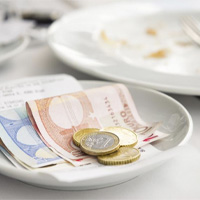 Tipping
In most restaurants in Italy there is something called a cover charge (Coperta) or a service charge (Servizio) which is an amount added to a food bill that you pay when you sit down in a restaurant/cafe/bar. If you stand there is no charge, but if you sit there is. This cover or service charge is to cover both the added cleanup of that table when you leave, as well as the tip you would normal leave. So… this means it is generally not expected nor necessary to leave a tip in a restaurant in Italy, unless they have gone really above and beyond for you with the service, in which case a 10% tip is considered more than generous. If you see a street performer, do not take his/her picture unless you give them a tip (a euro or two is plenty). And a small tip to the luggage carrier in the hotel or driver is appreciated but again not obligatory. However, this cover charge is not very common outside of Italy, and may be a more common US standard of tipping procedure in other EU countries.


DOCUMENTS
Keeping track of, and protecting your documents during your travels is very important. Also checking beforehand and making sure that your documents are valid during your travel dates is equally as important.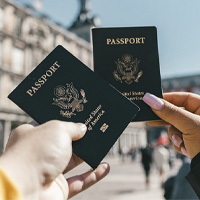 Passport
Make sure your passport does not expire, ideally, within 6 months of your travel date. You never know what could happen and you might need, or want, to stay longer, and you will need a valid passport to do so. Your passport is your way in, and out, of every county in the world, and an essential tool to be allowed access aboard flights, as well as staying at hotels. Each hotel will need to make a copy of your passport upon check-in for legal and safety reasons. It is a good idea to keep your passport safe, and will not be necessary to carry around during the day. Some people feel more comfortable having it on them at all times, while others prefer to leave it locked in their bag at the hotel during the day. I usually leave mine in my bag at the hotel, as you won't need it during the day. However it is a good idea to at least carry a copy of it with you, either on your phone, or in your wallet, just in case a copy might be needed for some reason. Make sure to store your passport in an RFID sleeve anytime you are not using it, to protect it and your identity from machines that can capture that information when you least expect it.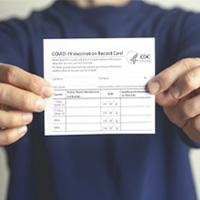 Visas & Vaccination Cards
Depending on where you are going, for how long you are staying, and the current news in the world, you may need either a travel visa and/or vaccine card. For the most part, most of Europe does not require a visa for stays of less than 90 days. They may require, however, a travel locator form be completed before your travel, so make sure to check "Entry and Travel Requirements for US travelers in EU" as a google search, or replace EU with the country you are going for more specific results, vaccine requirements, and any other important information and details.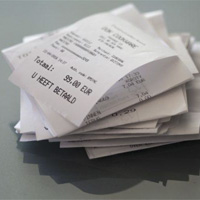 Receipts
You will definitely want to keep all receipts that you collect during your trip for multiple reasons. 1) So you can remember what you bought, and where you bought it from in case you need to contact them about your purchase, or just want to go back one day and buy more. 2) In case you need that information for tax or import validation and proof at the airport. 3) To prove to the bank your purchases and which purchases were not yours in the rare event that your card is compromised while traveling.


MEDICATIONS
Make sure to inform your doctor of your upcoming travel and get any necessary prescriptions you will need during your trip before leaving the US. Although meds are just as easy to get in Europe, they are not always the same. So stick with what you know works, at least for those important prescriptions.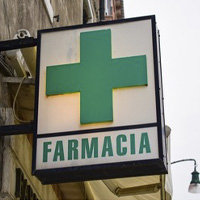 Farmacia
For all other medications, you can rely on the amazing pharmacy system in all of Europe, with literally a pharmacy (Farmacia) about every 900 feet. Green color Cross Farmacia have doctors working in them that can diagnose, prescribe, and medicate all without the need for an appointment or referral. They do it on the spot, and always have a solution, so fear not, your health and safety are in good hands. No this is not an AllState commercial.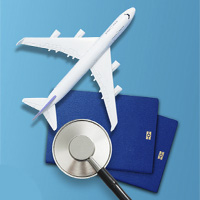 Insurance
For the most part, healthcare in all of Europe is a fraction of the price of anything we could ever dream of in the US. However, it is still a good idea to have an international health care plan/coverage while abroad. These are often included in collective Travel Insurance packages or coverages offered, or can be purchased separately. Also check with your current health plan to see if you already have coverage or not. As always, Travel/Health/Cancellation Insurance is strongly encourage with any tour. For more insurance information, please check out our blog on insurance by clicking here.